News | Godparentship | Man as the place | Observations | Archive | Contact | Press| Links | Anna Hesselgren | Home
Observations from outplacers and godparents :
Växjö in May 2009
StillAlive - Man as the Place # 3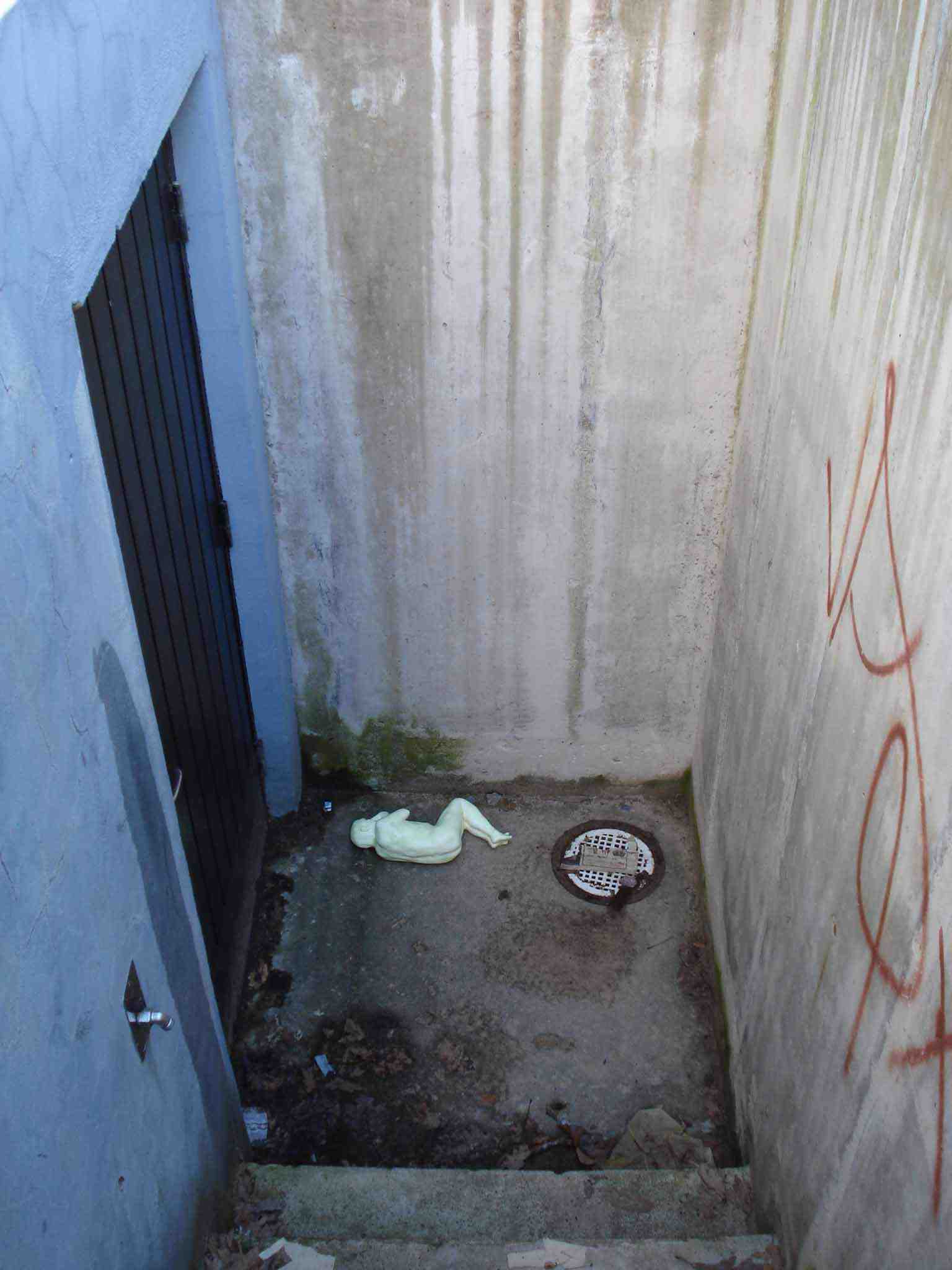 "I couldn't resist the little pompeian so now he is lying at home in my hallway. And of course I have made a
contribution. Thanks for the project! Take care!
Patrik"
"I like art in the common environment because it's not as pretentious as when you go to a museum or art gallery, but
gives as much, maybe even more. And in addition the place that receives a small figure is loaded with another
meaning. You see the place with different eyes, the place emerges out of its everyday meaning it usually has.
You stop and think "What happens here?", "What is this place?". Thank you for the initiative. I'm very happy to be
able to participate. Have given my contribution to ECPAT.
Maria"
"When I read about the project at Växjö Art Hall I first thought the objects would be so small just to fit into a hand
and then I thought how would you find them in the city ? When I saw the self- glowing figure unexpectedly outside
the Furutå school, by the entrance to the shelter, I was so delighted and wanted to keep it. I have chosen to
donate a contribution to BRIS.
Best wishes, Agnes Nakabale "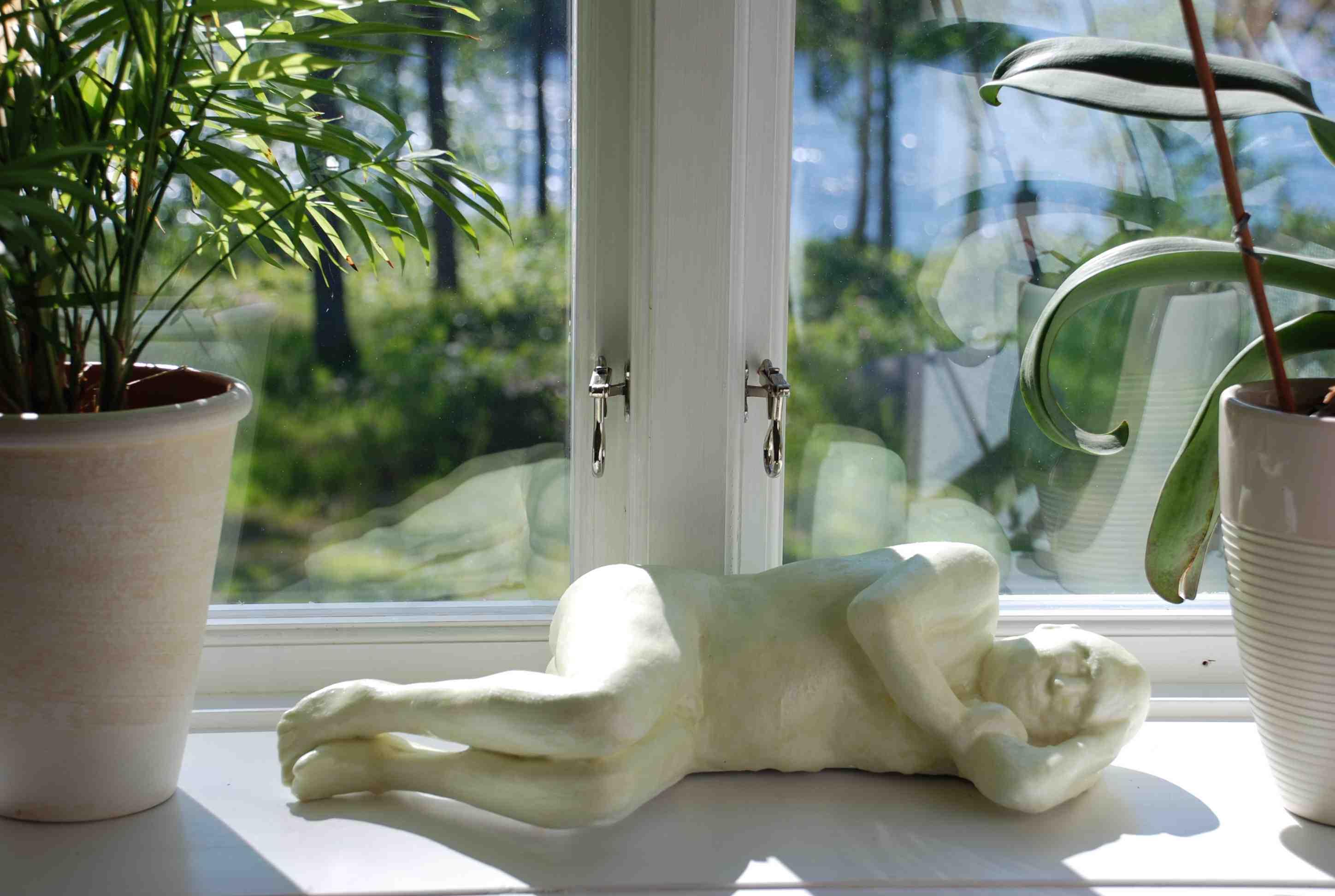 " We like him a lot and have placed him in our guest toilet.
There he is nice and comfy turning his back towards the lovely view.
We gave our contribution to the Salvation Army. We found the little man behind a bike in the corner of Norrgatan
street and Linnegatan street in Växjö. He is so peaceful where he lies now, glowing in the night.
I enjoyed the fun and different project. We love art but mostly own paintings.
Pia and Bertil "
Read about the strong reaction in the town of Växjö
published in the city´s daily paper Smålandsposten 2009-07-03
__ ___________________________________________________________________________________
Stockholm in October 2008
StillAlive- Man as the place # 2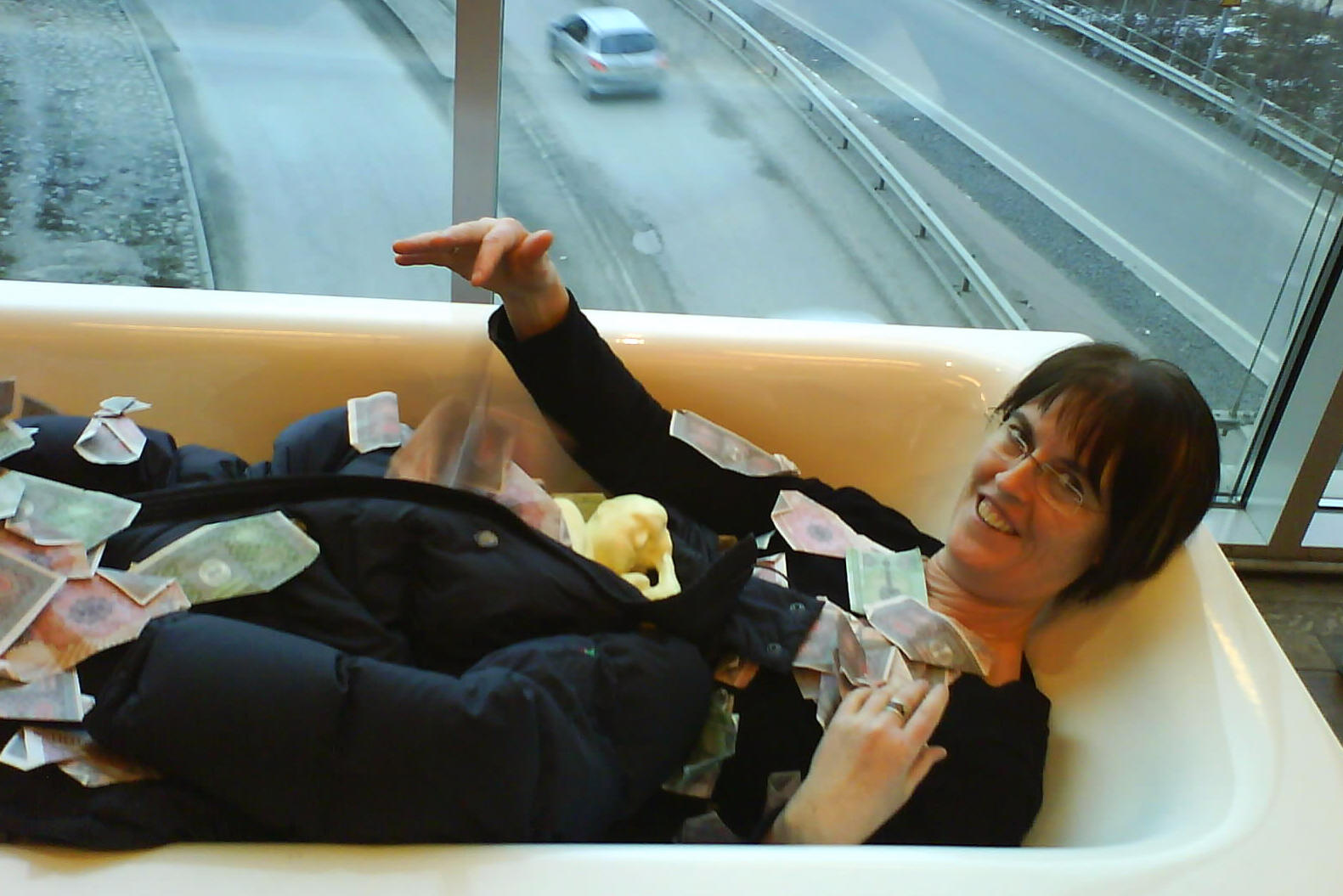 Thoughts from a godmother 2009-02-15 :
"Today at half past three I found a tramp who had moved into the lobby at Clarion Hotel to find a warm place.
He came with me on an art walk at Supermarket and for the first time in our lives we took a refreshing bath in new
printed banknotes in the currency UNI. But now he has moved into my place in Hägerstensåsen and have a bed in
our shelf. He is tired and happy after an exciting day. My contribution goes to his friends - Situation Stockholm.
Ylva "
Thoughts from a godfather 2008-12-09
Glói represents the good in love. When we have abundance of the good he charges himself with our radiance, joy
and love. When we don´t have much to give and when we feel dark, without love and gloomy, he gives us.
Baldur"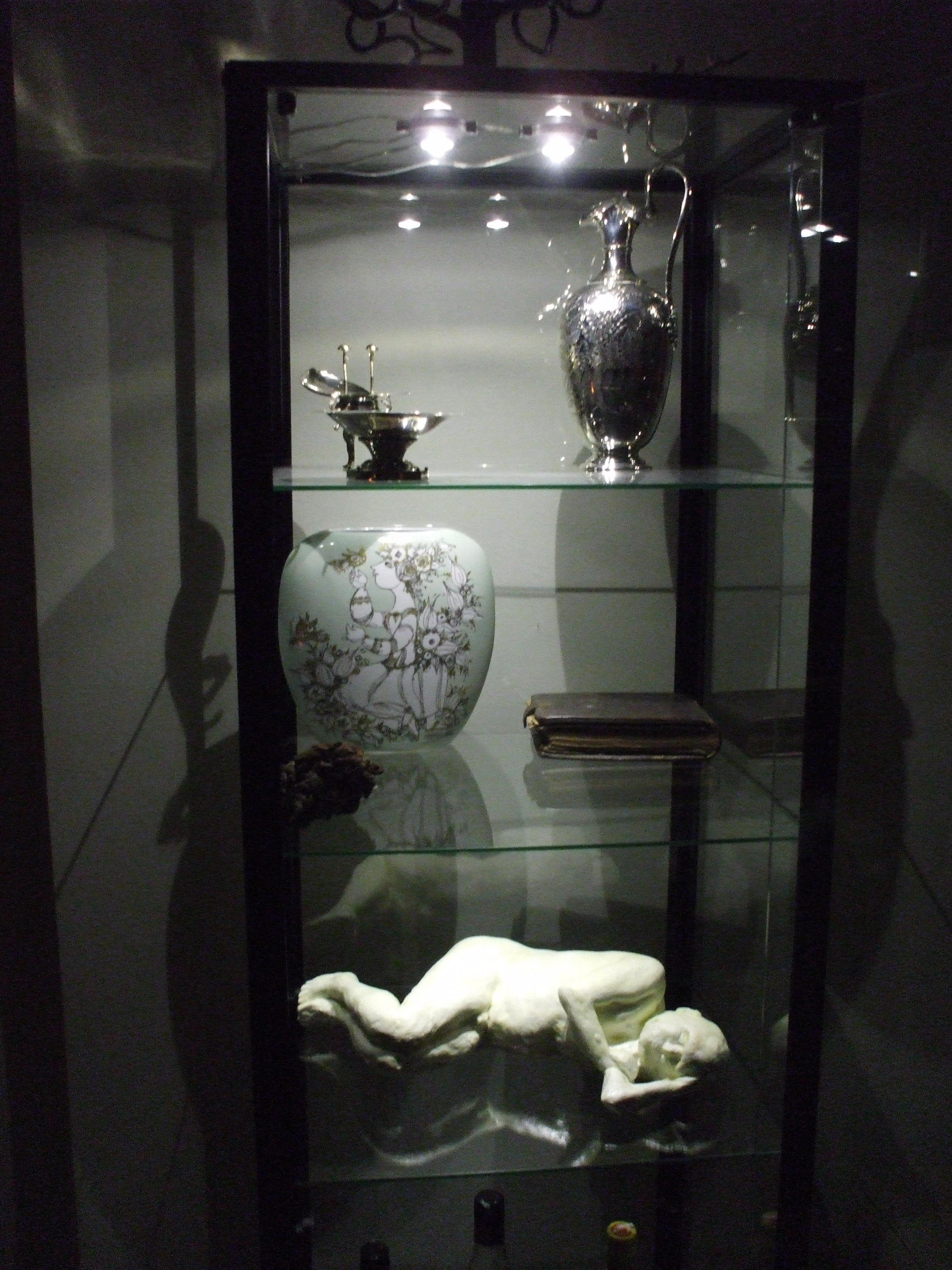 Thoughts from a godfather 2008-11-30
" Hello!
Some reflections around StillAlive. For me a big event and experience for many reasons. What appealed me most in it was the spiritual dimension of the sculpture itself, but also the things around it.
The inner light, the light of life from where the human warmth comes and how it in some of us, depending on the background experiences ,threatens to fade away. The will to live may be faint but it doesn´t die. As if the crouched sculpture in some way protects this inner light. That he at any cost doesn´t want to let go the spirit, those 21 grams that flies away when we die, and just in this lies the great positive ,the great hope, the sparkle, the will to come back, to breathe to live.
The little light in us stands for the great positivity. Out of this the subject can be developed anywhere. The alone, the dumb, the outcast, the afraid, the paralysed. In these days of financial crisis not only the outcast but all of us feel vulnerable and paralysed. And then we come to the other theme around StillAlive.
The loss of power and fear. When society lost its basic values and visions. When ideologies, solidarity, the class struggle all have been thrown in the garbage bin to give room for greed, when all the lonely individuals become naked and pushed into cold corners.
Questions to work on:
Who defends the " small people "? What values are the foundations for a good society? Where is the resistance?
Pekka "
The Jewish Theatre 2008-11-13
The figure observed
" There were some people standing talking about something lying on the ground under a tree
and I saw them from a distance:
"- I thought someone had lost something."
"- He was lying here when I came."
It looked if someone was hurt but they seemed so calm. I thought I only was mistaken.
Now I understand.

Andreas Ribbung "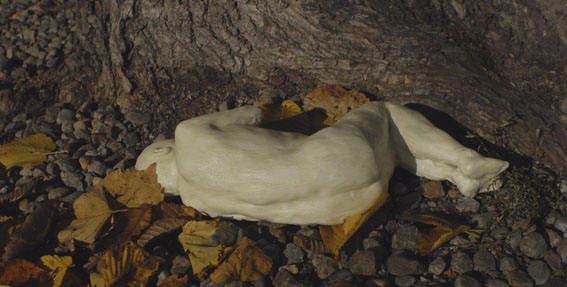 The Jewish Theatre 2008-11-12
Phonecall from someone at the school behind the theatre
" We have now for a while seen a small figure by a tree at the Jewish Theatre.
The other day we found him in pieces under the same tree and took care of him.
Can we mend him and use him in our school project?
I answered:
-Of course but ,please, call me again and tell me more about the project!"
(They sadly never phoned back...)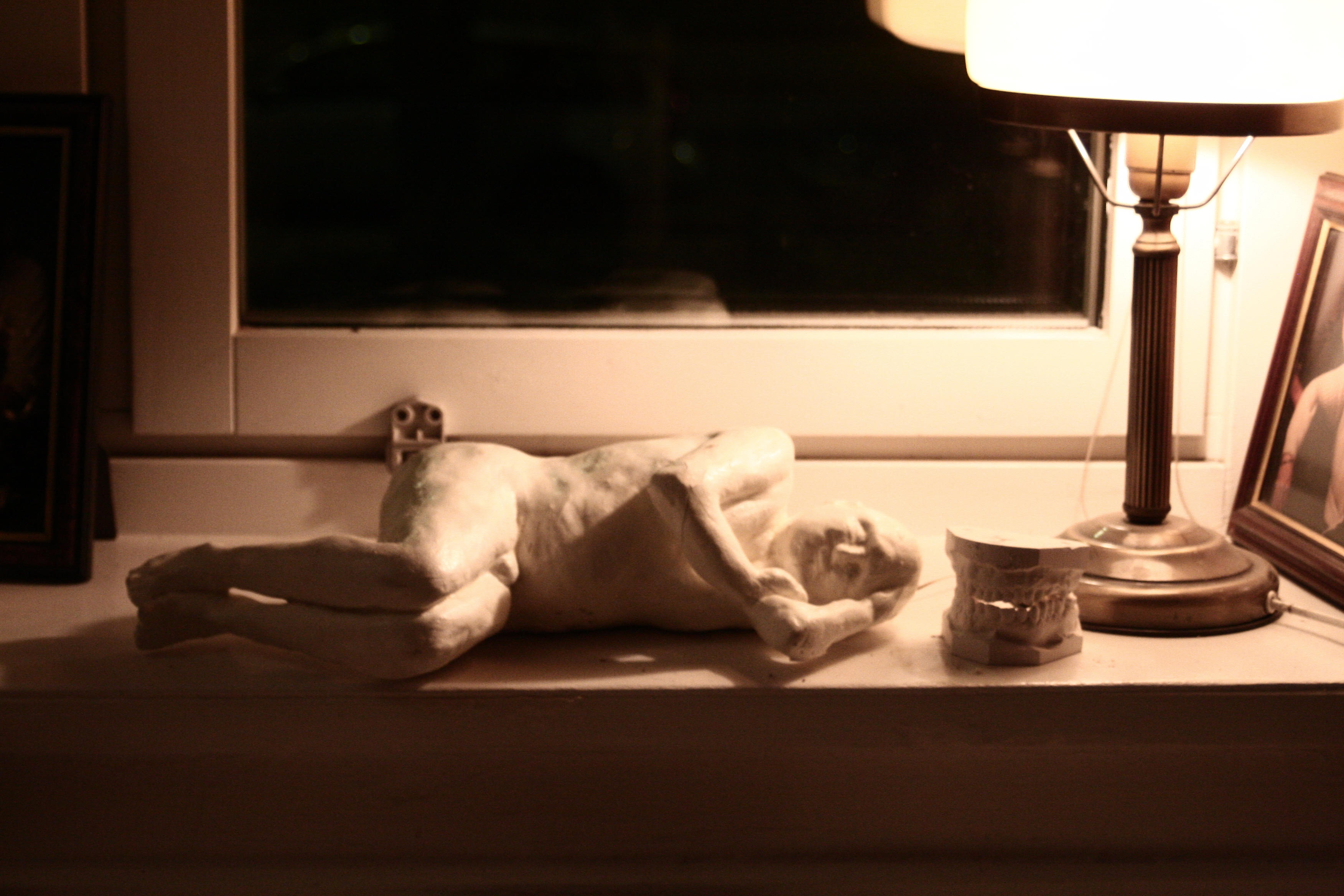 Thoughts from a godfather 2008-11-13

Wollmar Yxkullsgata

" This tired old man was found under a parked car on street Wollmar Yxkullsgata. As it was a cold and not a

very suitable place to sleep at I brought him home with me to Siargatan street. Now he sleeps well in our warm

home but prefers to have the window slightly opened at night.

Your art project is one of the most positive I have encountered. I believe you have inspired many with your

exposed old men. My contribution goes to

Médecins Sans Frontières.

Wäinö "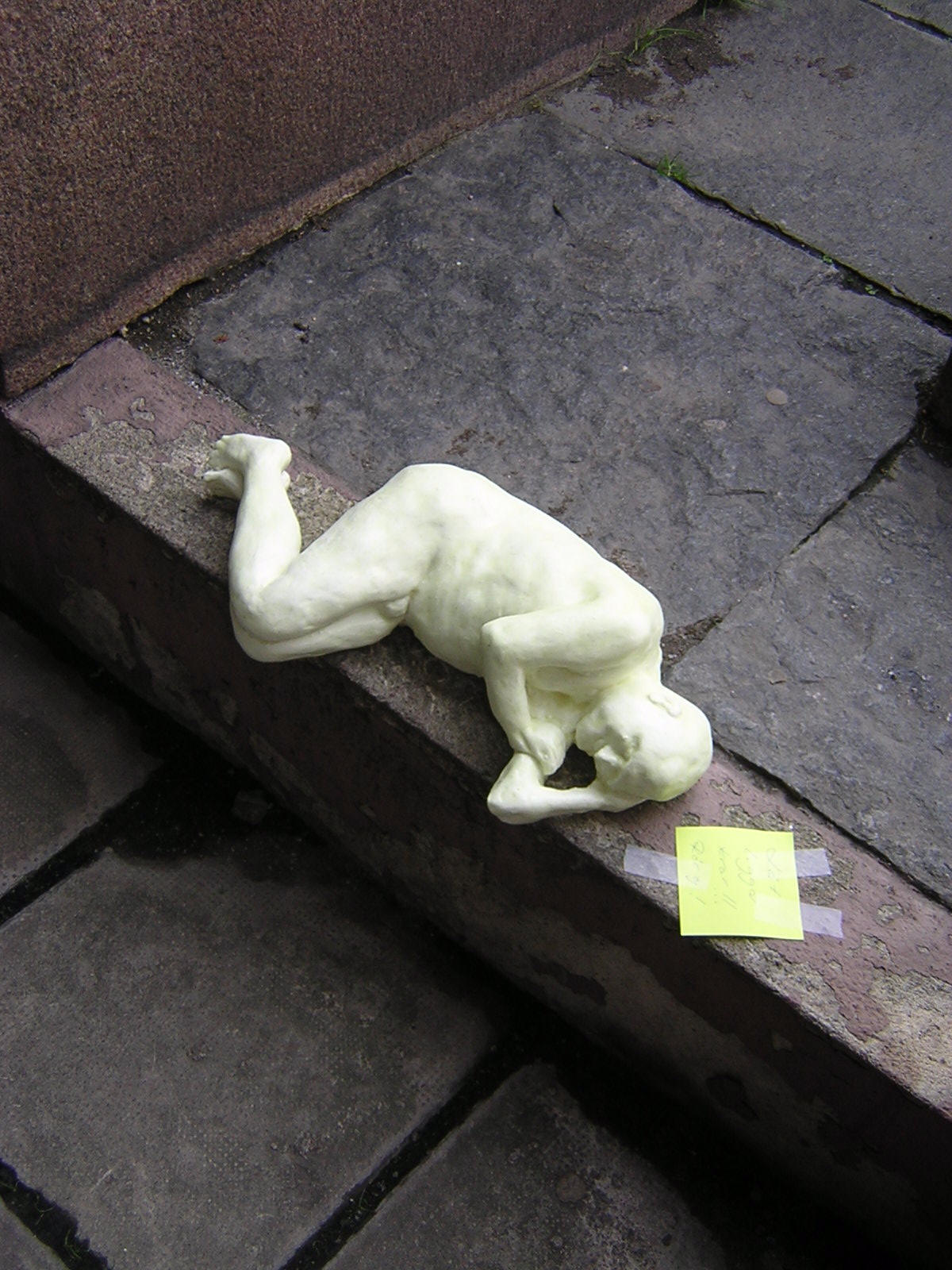 Thoughts from a godfather 2008-11-06<![if !supportLineBreakNewLine]>
<![endif]>
Tekniska Nämndhuset
<![if !supportLineBreakNewLine]><![endif]>
" Hello,. I just brought him home and he rests on a temporary place so that I can see him even when I watch TV.
I give money to Mala Sterk which is a Foundation founded in 2008 helping exposed children in Diyarbakir in the
kurdish part of Turkey. They do it out of respect for our fellow human beings, to reduce human suffering and simply
do something to ease the misery of the world. In the meantime the figure sleep calmly in front of me and seems to
like being here .

Caj "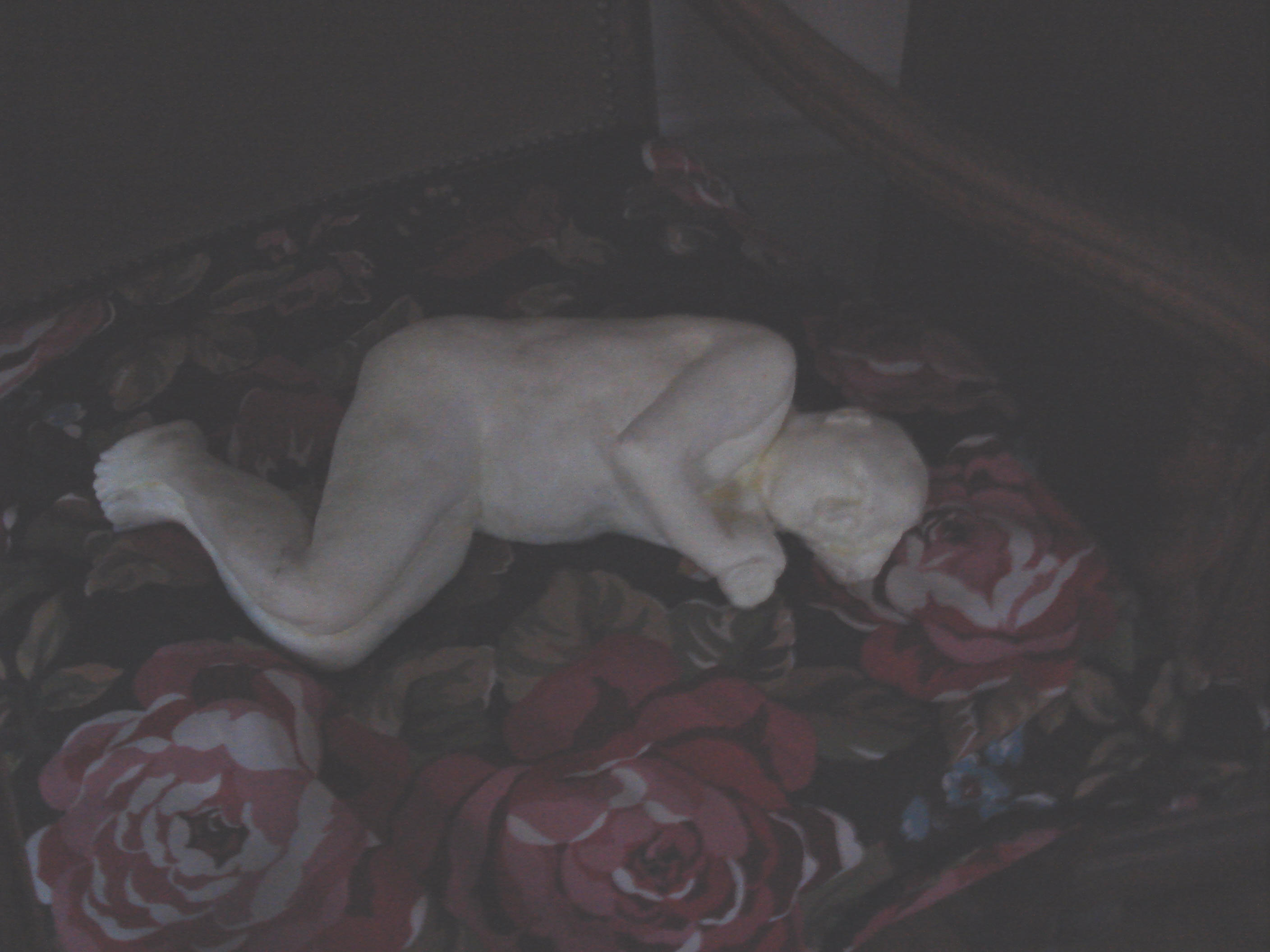 The Museum of National Antiquites ( Historiska Museet )
Rapported disappered 2008-11-04
"The phone rang and the responsible for the security at the museum Stefan Anderberg told me there was a
naked little man man asleep under the tree close to the entrance. And there he was: very small
and naked . If this was streetart or a joke like Sony´s green rabbits was hard to tell. The day after he
disappeared and hopefully he now resting in a safe home somewhere.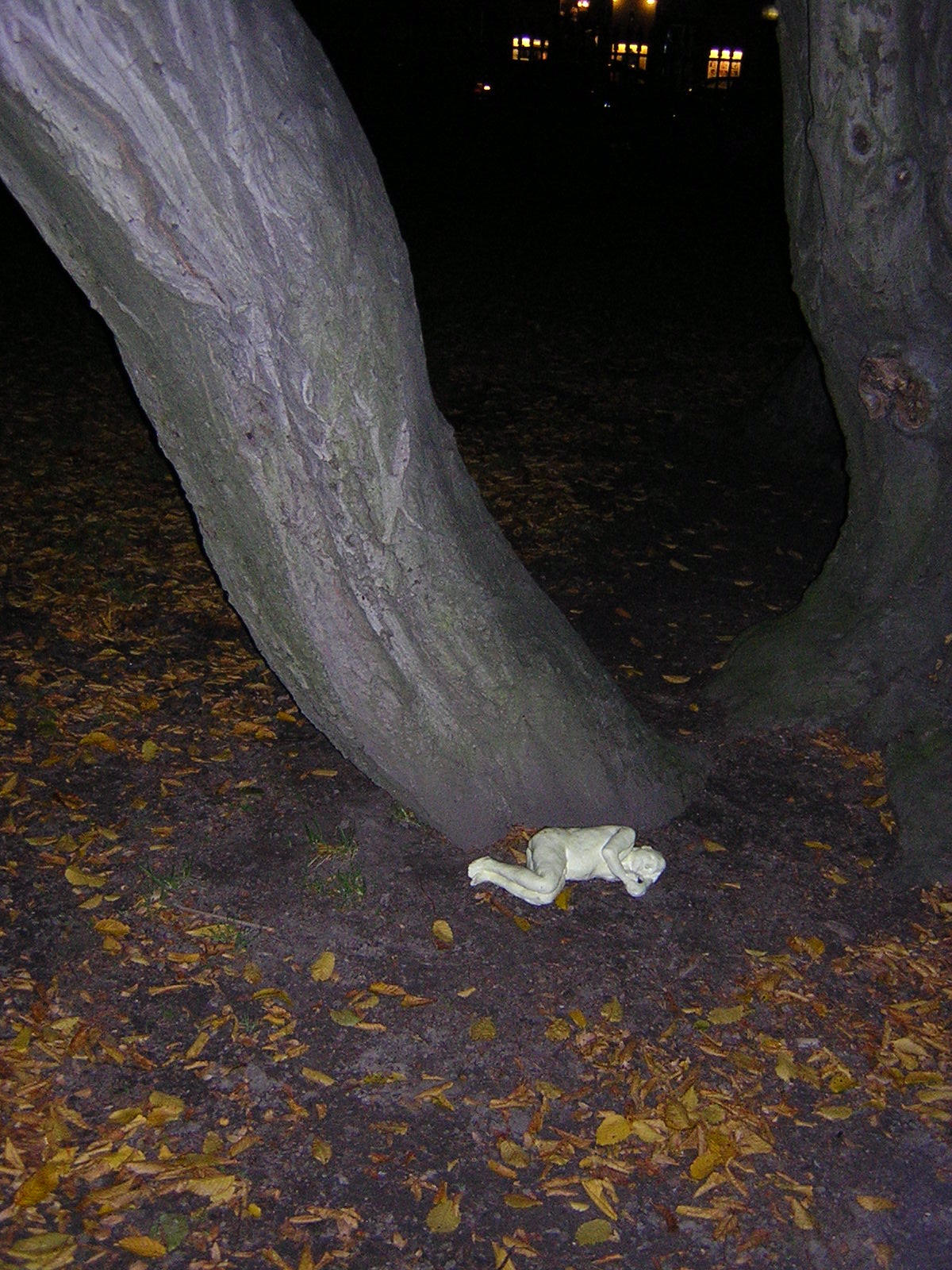 Thoughts from a godfather 2008-10-29
Observatorielunden ( a city park )

" I saw him where he was lying freezing in the leaves a day it was raining in Observatorielunden, a city park

close to the street Drottninggatan. He came along with me shopping in the city but now he his in my warm house

and he has taken a warm shower.

We haven´t decided yet where to put him but wse will give him a very special place in our home.

We gave our contribution to Läkarmissionen ( the Mission of doctors ) as we already give them every month.

I have written about him on my blog: http://www.fotosidan.se/blogs/carlzon/23895.htm


Kindly Bernt"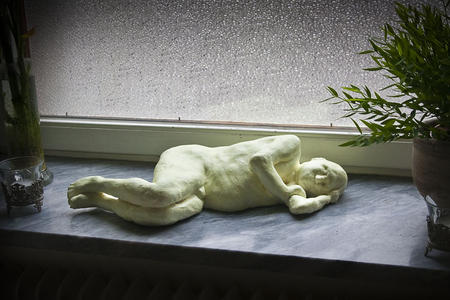 Thoughts from a godfather 2008-10-27

Museum of Far Eastern Antiquities ( Östasiatiska Museet )

"I met a homeless tramp outside the

Museum of Far Eastern Antiquities a few weeks ago when it was night.

It was during my usual walk during my working hours that I found him.

I invited him home with me and I gave a contribution to

The Heart and Lung Foundation.

Fun with this unusal project! "
Göran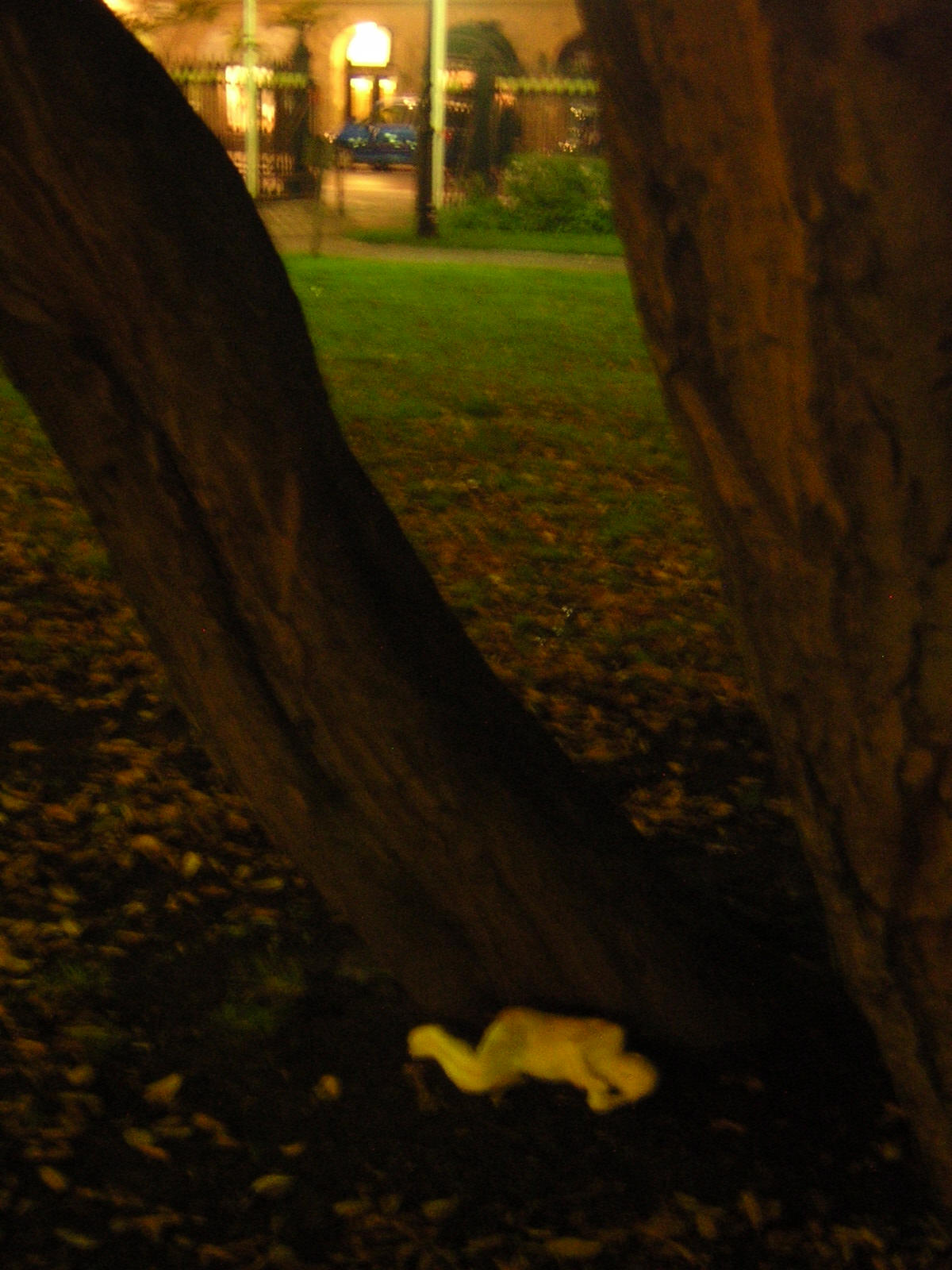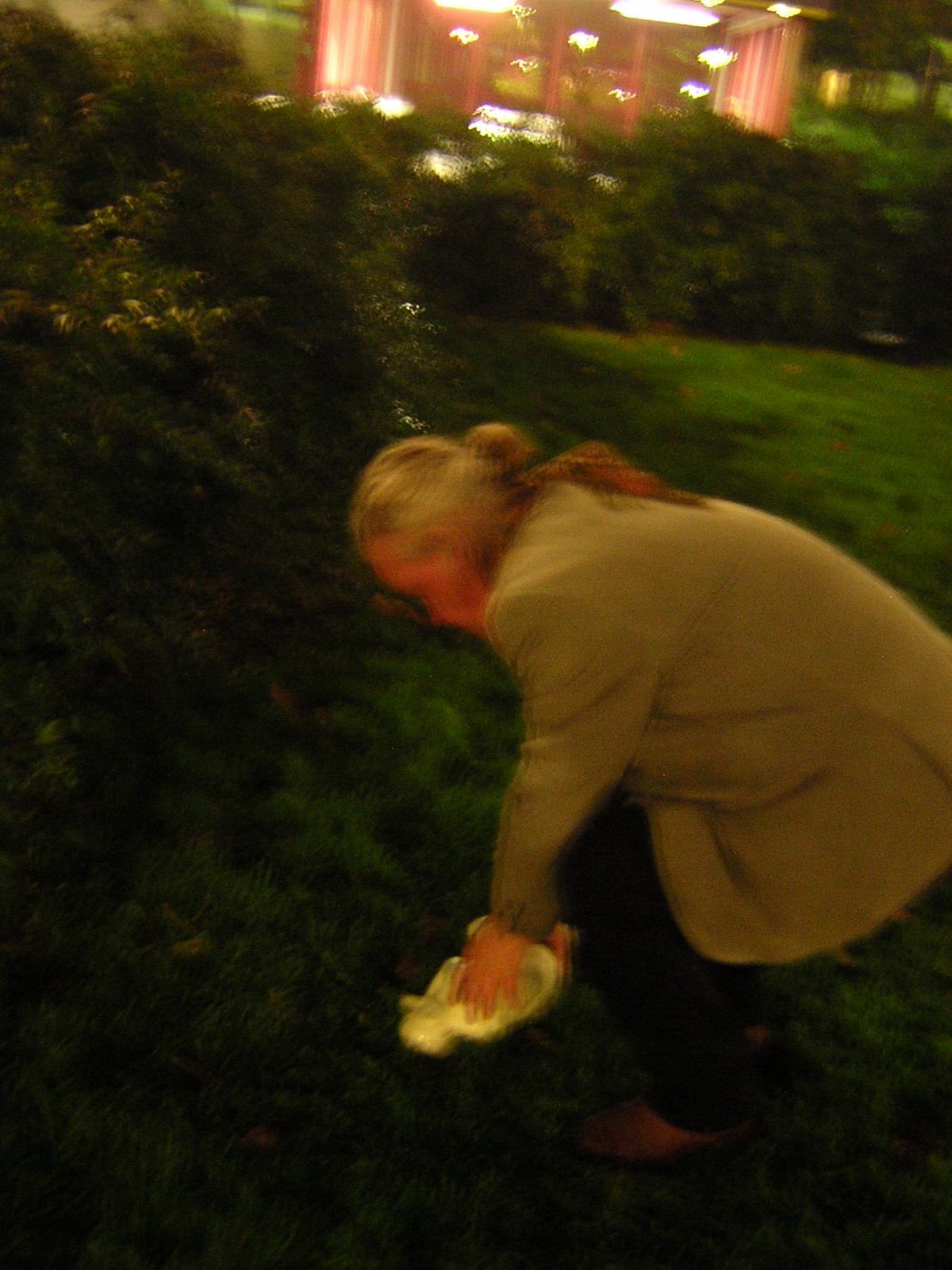 Thoughts from a godfather 2008-10-26

All Saint´s Church ( Allhelgonakyrkan )

" It didn´t feel right to leave him outside in the cold and freeze. Today I adopted him and gave acontribution to

Médecins Sans Frontières. He can stay with me during the winter, maybe I'll put him out if there will be snow.

In the summer I will give him a permanent home in my cottage in Skåne.

Thank you again for a strong art experience! "

Carl-Gustaf

Thoughts from a godfather 2008-10-12
Church of St. Jacob ( Jakobs Kyrka )
" I gave my contribution to the Alzheimer Foundation. Thanks for the encouragement. I hope that "Glói" will inspire
me and encourage me to the unconditional love that is so natural to us but often far-fetched. Unfortunately!
"Glói" is the name I gave the little statue when I found him soaking wet by the Church of S.t Jakob. Didn´t think he
would make it through the night so I brought him inside.
When nobody asked for him I took him home. Then I discovered the web address underneath.
In Islandic Glói means "the one that glows".
Thus Glói became the name I gave the little man after finding him in the corner by the church.
I had my camera with me that day (I work in the church) and I took pictures of him.
I blogged about him too: http://www.formosus.blog.is/blog/formosus/entry/672590/
Thank you for your art and your gift making the city / society more fun. I'm looking forward to your future creating
gestures!
Baldur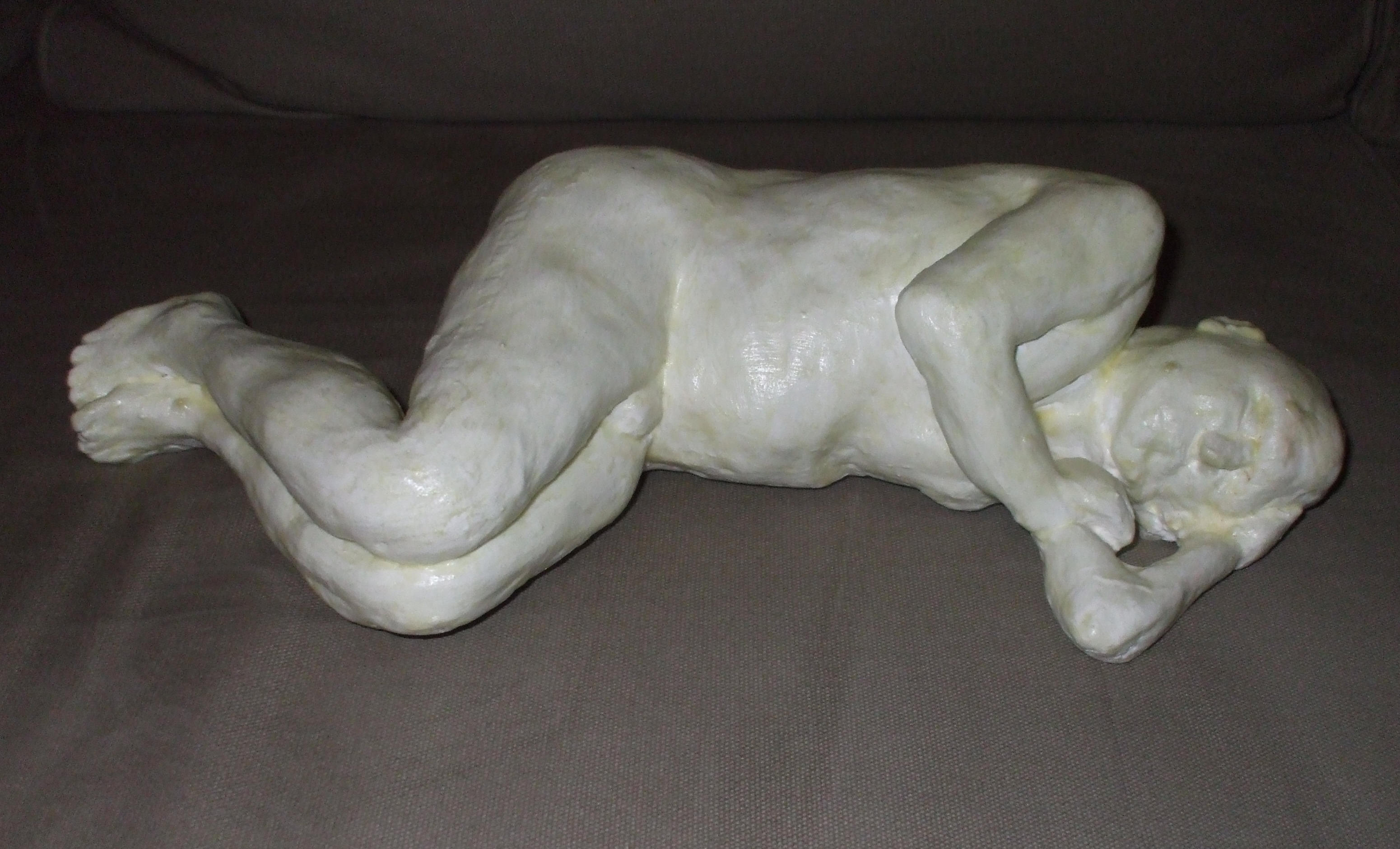 Thoughts from godparents 2008-10-14
Mosebacke Torg ( a town square )
" We found our beautiful figure among the leaves on Mosebacke Torg. It lay restful but cold.
Now he lives with us and we gave our contribution to Save The Children."

Lina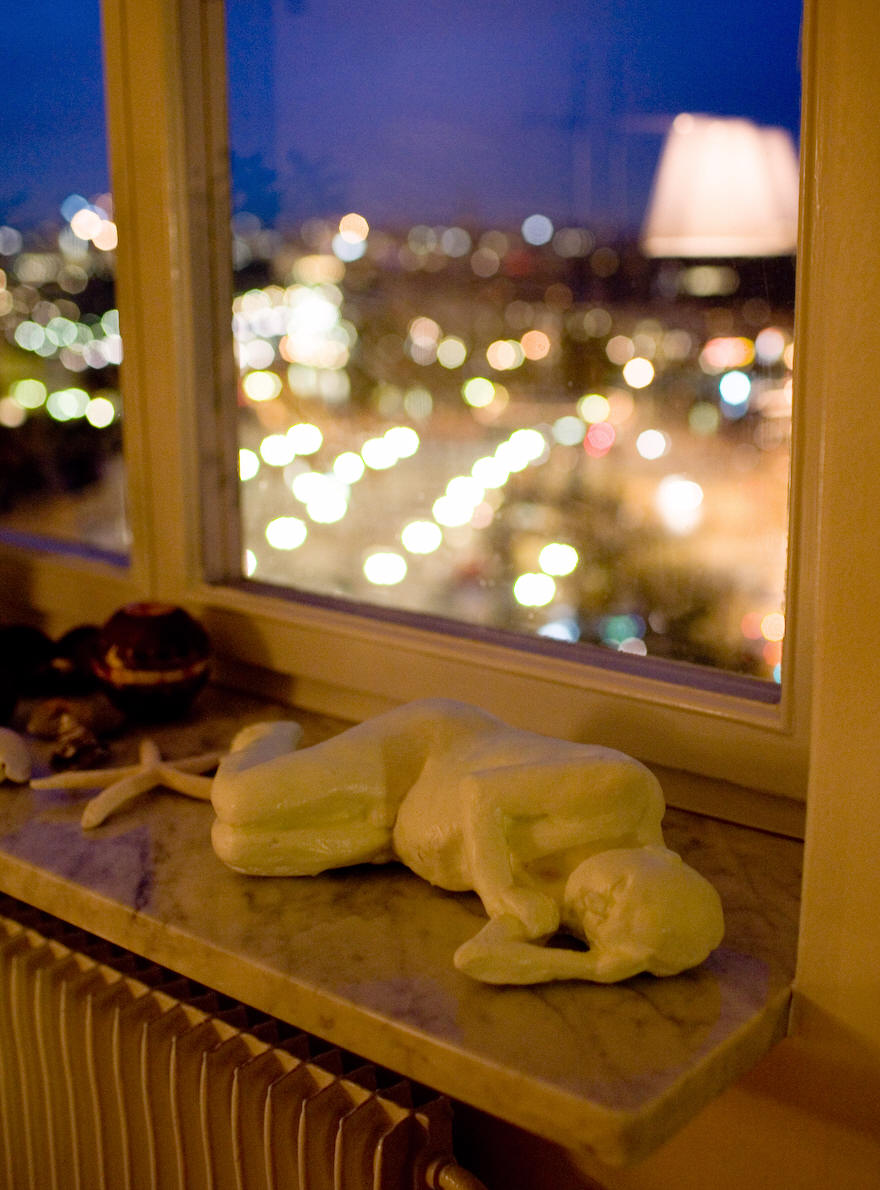 Thoughts from godparents 2008-10-13
Slussen
" He laid there so small and frozen, all naked among the leaves. Now he is in our warm house at Urvädersgränd
street. Our family chose to donate to the ECPAT. Thank you for this fantastic initiative!
Family C"